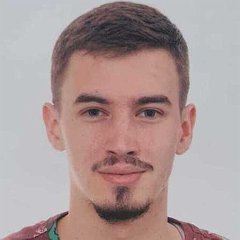 Registered user since Thu 14 Sep 2023
Bio:
I'm currently working as a Principal Researcher at Oracle, and concurrently pursuing a PhD at the University of Belgrade. I hold a Master's Degree in Software Engineering from the School of Electrical Engineering, University of Belgrade.
As a Researcher in Oracle, I have contributed to different parts of GraalVM's Native Image project.
Prior to my research experience, I worked as a Junior C++ Gameplay Developer at Ubisoft, contributing to the successful development of games like Ghost Recon Wildlands and Breakpoint.
I live and work in Belgrade, Serbia. I am passionate about continuous learning and staying up-to-date with the latest industry trends and emerging technologies. On top of that, I enjoy sports and traveling, and in general, being around people.
Research interests:
Virtual Machines (VMs), Machine Learning
Contributions